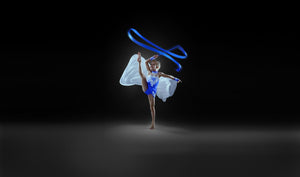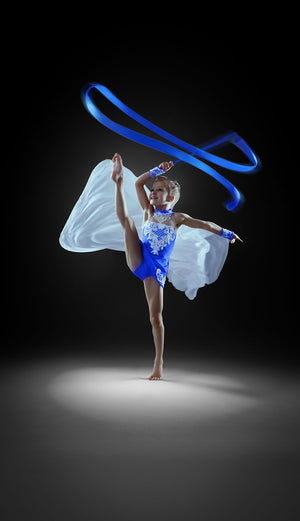 Gymnastics is known to be the foundation and bedrock of many sporting activities, making it a fantastic choice for beginners. At our gymnasium, we offer comprehensive gymnastic lessons specifically designed for children who are just starting their journey in this incredible sport. Our gymnastic lessons in Dubai go beyond teaching skills and techniques. We strive to create an environment that fosters holistic development. Alongside physical activities, we emphasize the importance of good nutrition and overall well-being. We educate our young gymnasts about the role of proper nutrition in their growth, ensuring they understand how it contributes to their overall happiness and development. A little goes a long way! By giving your children the opportunity to participate in gymnastics for beginners, you are setting them up for a bright and active future.
DID YOU KNOW?
- Most major gymnasts start their careers as early as two years old!
- Men and women compete in different events at the Olympics.
- The first Olympics competition for women was held in the 1928 Amsterdam Games.
- Parkour is considered to be a part of gymnastics.
- Professional gymnasts spend up to 20-30 hours or more a week practicing in the gym!
Ahmad Zidan

Coach Ahmed is from Egypt and is a seasoned coach to Olympian gymnasts. He has over 20 years of experience, during which time he trained internationalteams in England, France, Egypt, Lebanon, and Saudi Arabia. Ahmed is qualifiedin Physical Education and holds a degree from Leipzig, Germany. Before committing his career to training, Ahmed was a medalist in bothregional and world championships. He is also a national level-judge and anexpert coach for all FIG levels as well as FIG Trampoline.
Alexeï Moguilnyi

Coach Alexei is from Russia, and he comes with 15 years of experience inGymnastics, under his belt. He holds a diploma in Coaching from France and startedtraining from a very young age (18 years old). At the age of 25, Alexei won theFrench National Championship, Teams category. He is a Coach at the Center of France for training Gymnasts at thehighest levels. Before joining Level Up Gyms, Alexei was an Instructor forcoaches as well as the Head Coach for Men and Women Gymnastics at several Clubsin France and Luxembourg. Alexei also managed international Gymnasts atFrance's "Top 12" competitions and won the first place for Seniors and the 3rdplace for Juniors, at the National Championship of Luxembourg.
Dana Amer

Coach Dana was born and raised in Syria, lived and studied in Lebanonand has roots in Ukraine, and is fluent in English, Arabic and Russian. She hasover 10 years of experience as a Rhythmic Gymnastics Judge and Trainer. Sheholds a bachelor's degree in Physical Education and Sports Management from Antoine University in Lebanon.As a Gymnast herself, Dana won a Gold at the 17thinternational Rhythmic Gymnastics Tournament in Ukraine in 2010, and a silverat the Arab Championships of Rhythmic Gymnastics Tournament in Syria in 2009.She also participated in international Rhythmic Championships between 2008 and2010. She had the privilege of training under the tutelage of world classtrainers Marina Bogatikova, Svetlana Khlepetko and Ludmila Gaganina.Dana trained many young gymnasts in different levels, guiding them tosuccessfully compete in national and international level competitions. She wasalso the Head Coach and team leader for the Rhythmic Gymnastics team of theUkrainian Cultural Center in Lebanon. Besides Rhythmic Gymnastics, Dana is a Psychology graduate, aprofessional dancer, and an avid Yogi.
Alexander Sychugov

Coach Alexander is 24 years old and comes to us from Russia. He holds Masterof Sports international class in Artistic Gymnastics. He has been teaching ArtisticGymnastics and Acrobatics for 6 years. Prior to coaching, Alexander was an active gymnast and won major trophies– All-round Russian Champion in Artistic Gymnastics in 2014 and 2015, firstplace on the Pommel Horse at the European Championship held in Georgia in 2015and Gymnastics Champion at the European Youth Olympic Festival in 2015. He wasalso part of the Russian National Team from 2011 to 2016. Alexander also holds aGuinness Book World Record in doing floor FLARES (50 flares). He also holds aRussian national record in performing the longest 'still' handstand (5 minutes3 seconds).
Ali Mazhed

Coach Ali is half Lebanese half Ukrainian and has close to 10 years ofexperience teaching sports and Gymnastics. He has a BA in Physical Educationand Sports Management from the Russian State University of Physical Education,Sport, Youth and Tourism in Moscow, Russia. As a young Gymnast, Ali participated in several regional andinternational competitions and won medals at the National Artistic Gymnasticscompetitions held in Lebanon and Ukraine. Since 2014, he dedicated his time andcareer to Coaching and his calmness, patience and skills in rapport building,makes him the student's most favorable coach.
Jihad Shehadeh

Jihad is a certified Coach from Lebanon and has over 17 years ofexperience in coaching Artistic Gymnastics. He started coaching from 2005, atdifferent clubs in Lebanon, mainly focusing on Girls' gymnasts aged 6 to 14years old. Before he started coaching, Jihad was a professional Acrobat,performing in Acrobatic Basketball shows across the region.In 2017, Jihad coached several young Girls' gymnasts as part of theLebanese National Schools Team, to represent Lebanon at "Gymnasiade" – the ArabSchool Teams Competition that was held in Beirut for the first time. His Girlswent on to win several medals at this competition. Coach Jihad joined Level Up Gyms in 2022 and trains Girls' gymnasts aged 6-11 years old.
Serge Majed

Coach Serge is Level Up's youngest Coach, and he is naturally talentedwith younger Gymnasts. He has 4 years of coaching experience and is very fluentin English, Russian and Arabic. His always-on smile and passion towards Gymnastics and ability to work with very young kids, makes him a parent's favorite.
Kristina Pravdina

Coach Kristina is from Russia and has over 10 years of experience inArtistic Gymnastics. She holds a degree in Higher Education from the VoronejInstitute of Physical Culture and Sports, Russia - with specialization incoaching complex Coordination Exercises.Kristina is a proud holder of many accolades and achievements includingEurope's Champion in the Juniors Team Championships, Bronze medalist of theWorld Team Championships. Kristina is also a member of the Russian National Team, and member and Coach of the Azerbaijan National Team. She is also anInternational FIG Judge.
Yana Demyanchuk

Coach Yana is from Ukraine, and she is 29 years old. She has 10 years ofexperience in Gymnastics and Choreography. She holds a bachelor's degree inSports from the National University of Physical Education and Sports of Ukraineand is qualified as a Sports Coach and Physical Education Teacher from the sameinstitute. Yana is a World Cup medalist, European Champion on the Balance Beam(2009) and the Ukrainian Champion between 2007 and 2011. Yana also participatedwith the Ukrainian National Gymnastics Team, and holds the Master of Sport ofInternational class, which is the highest sports rank a gymnast can achieve.Before joining Level Up Gyms, she coached the FIG program and all USAG levelswith the Iceland National Team.