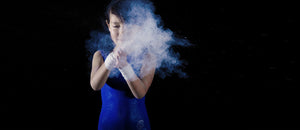 About ARTISTIC GYMNASTICS
Looking for an artistic gymnastics class in Dubai? Look no further than LVL UP! We offer separate classes for beginners and experienced gymnasts, led by highly trained coaches. Artistic gymnastics involves physical strength, agility, flexibility, coordination, and balance. Join us in Dubai for an incredible gymnastics experience that will challenge and develop your skills.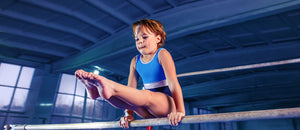 Beginners Gymnastics
Age Group: 4-16
Duration: 45MIN
With our beginner's class, students will work on the fundamental skills of artistic gymnastics. Young athletes will work on perfecting their rolls, handstands, bridges, cartwheels on the floor and much more… Young athletes will work on improving their strength, flexibility, endurance, speed, coordination, and balance. Once these have been achieved, they are able to move up to intermediate levels.
Intermediate Gymnastics
Duration: 2H
Our intermediate classes start with USAGYM program levels 1,2,3. In this class, children prepare for the transition to a level where they will learn new gymnastics skills on each apparatus and will prepare to compete so that each athlete can confidently move to the next level.
Advance Gymnastics
Duration: 3H
Our advance classes are for students with a strong background in beginner and intermediate gymnastics. In this class, our student gymnasts are taught to perform quite complex gymnastic elements such as handsprings/saltos beam tumbling, high bar skills and more… They will also work on further improve their strength and flexibility.
FIG
FIG (Federation International gymnastics) program is one of the most important programs for a gymnast where they include elements of world difficulty. Here, the trainer and the gymnast will compose their own exercise program with a certain difficulty of points.
"It's Never Too Late"
Adults
Our adult classes are held in the format of developing gymnastics for people who believe it's never too late to learn gymnastics. We've got you covered! Our unique training program is based on the development of the most important physical qualities for an adult to ensure flexibility, coordination, balance, and strength.
PRIVATE
Start your gymnastics journey with our private sessions. We offer one on one coaching sessions with our certified trainers where you can discuss goals and set plans to achieve them within a certain timeframe.
Ahmad Hamza

Meet Ahmad, Gymnastics coach for more than 20 years - Physical education bachelor & diploma from Leipzig University Germany in gymnastics - Saudi Arabia national team coach - Egyptian senior and junior team coach in trampolin & artistic gymnastics -Lebanese team coach - FIG trampolin levels - FIG edge group - National judge - Gymnastics training camp in England and France with Olympian coaches and players - Achievements as coach: Medals in Gulf and Arab competitions, world championship, Mediterranean Sea championship, African championship & participation in Asian Games.
Ali Mazhed

Certified Gymnastics Trainer with over 7 years of experience in training gymnastics. Qualified as a trainer in the International Federation of Gymnastics (FIG) "Age Group Category". Trainer of the Lebanese junior national team. Participated in a Gymnastics course for physical preparation for gymnasts. Two-time winner in the Lebanese Gymnastics Championship. Winner of several competitions in Ukraine. Have an ability to teach in English, Russian and Arabic.
Serge Majed

Meet Serge, our most passionate and youngest in-house Baby Gym coach who is naturally talented with our youngest gymnasts. With 3 years of coaching experience, he is trained to work with teams of young athletes driven to discover their inner potential. Serge is also fluent in coaching in English, Russian & Arabic.
CLASS SCHEDULE
Term 1- 15 weeks From Aug 29th to Dec 17th
Book A 20 min Free Trail Class